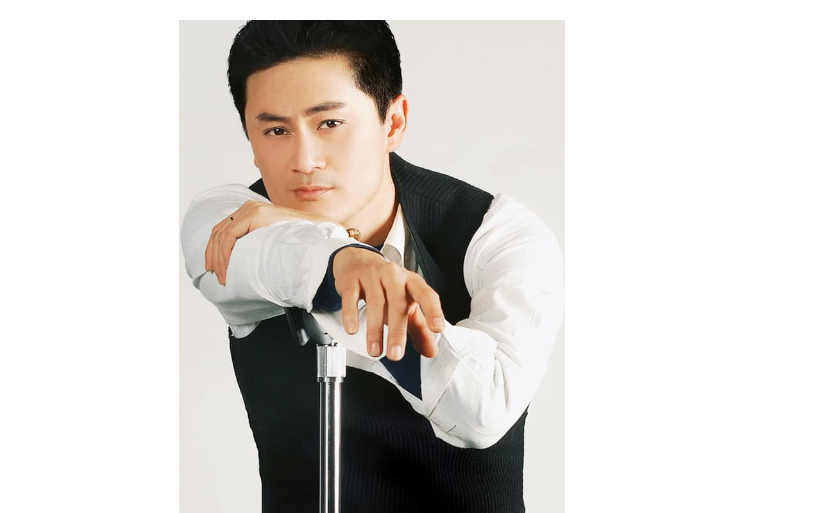 This month's featured artist is Lâm Nhật Tiến. With a singing career now spanning 25 years, Lâm Nhật Tiến has established himself as one of the most successful Vietnamese pop singers overseas from the 90s and early 2000s. Born in 1971 in Sài Gòn, Lâm Nhật Tiến immigrated to the United States with his family at the age of 10, where they settled in southern California. As a young adult, Lâm Nhật Tiến studied medical radiology, while also working as a model, but all the while developing a passion for music and singing.
Lâm Nhật Tiến's career as a singer would begin after being introduced to Trung Tâm Asia through a photographer, and he would make his debut performance in Asia 5, where he sang "Tình Sao Còn Xa". Viewers took notice of the singers good looks and height, and with much training and practice from Asia, he would also make great improvements in his singing, most notably his Vietnamese pronunciation. As he spent the majority of his career working with Asia, Lâm Nhật Tiến was able to demonstrate a wide range of styles, singing mostly pop, but also delving into pre-1975 love songs, folk songs, as well as singing in English, French and Chinese.
In the early years, he would often perform in a group with fellow singers Gia Huy, Johnny Dũng and Nhật Quân, but he would eventually blow up as a solo artist with his first major hit, "Em Đã Quên Một Dòng Sông".Written and produced by Trúc Hồ, the massive success of this song resulted in several other hits including "Mãi Yêu Người Thôi", "Đỉnh Gió Hú", "Làm Thơ Tình Em Đọc", "Dẫu Có Biết Trước" and "Một Lần Nữa Thôi". The partnership between Trúc Hồ and Lâm Nhật Tiến was a force to be reckoned with; if Lâm Nhật Tiến recorded a song written by Trúc Hồ, chances are it would become a big hit.
While Lâm Nhật Tiến briefly worked with Trung Tâm Thúy Nga from 2002-2004, he continued to perform for Asia up until 2016, with his final performance being in Asia 78, where he sang "Chúng Tôi Muốn Sống". With 5 solo albums, several collaboration albums including 4 albums of Chinese top hits, and over 100 performances on both Asia and Thúy Nga combined, Lâm Nhật Tiến's legacy is undeniable. His hits with Trúc Hồ's songs not only catapulted him to fame, but his career was an integral part in the development of Vietnamese pop music overseas. To many young Vietnamese people growing up outside of Vietnam, Lâm Nhật Tiến is sort of a pop culture phenomenon; young people who don't necessarily listen to much Vietnamese music still know Lâm Nhật Tiến and his many hits.As well, for many young artists, his noticeable improvements as a singer are inspirational, especially to those who may also face challenges with the Vietnamese language and pronunciation.In his 25th year of singing, Lâm Nhật Tiến truly remains an iconic figure in the Vietnamese music industry.
Dương Thái Hòa
Dương Thái Hòa has always been passionate about Vietnamese music. Graduating from the University of Toronto with a Bachelor of Music, Thái Hòa currently performs alongside the Liberty Band in shows within the Vietnamese community. In addition, Thái Hòa also writes, records and performs his own music on his YouTube channel: www.youtube.com/JamesDuongMusic